Family Medicine Physician Assistant Position
Full spectrum Family Medicine & Obstetrics Practice – Hanford CA.
Serves all ages with a growing patient population.
Excellent opportunity for professional growth.
Professional staff and management team.
Electronic Medical Records (Amazing Charts – rated #1 for usability).
Christian ministry vision.
Benefits
Competitive compensation (commensurate with experience).
Flexible schedule options: part & full time considered as well as regular or extended hour shifts.
CME reimbursement.
Paid vacations.
Malpractice coverage.
401K Plan
The Practice has a mission to serve and make a difference in each patient interaction and seeks a candidate that shares these goals. Experience in primary care and obstetrics a plus.
(SLIDER)
For more information please contact Erik Lloyd at cell 909-240-7199
or by confidential email to MLLOYDMD@gmail.com.
About Hanford, CA
Located in California's San Joaquin Valley, Hanford, home to about 55,000 has a rich history, culture, and community.   "The Valley" is located between San Francisco and Los Angeles, with the Sierra Nevada mountains (Sequoia National Park & Yosemite) and central ca coast about 2 hour drives.
Hanford and surrounding towns are health professional shortage areas with diverse populations and medical needs.  The need for full-spectrum primary care and the impact that quality professionals can give the community offers a sense of responsibility, gratitude, and fulfillment.
'CLOSE TO EVERYWHERE' | IN NEED OF YOUR CARE 🙂
Hanford, CA – San Joquin Valley Region – Primary Care Shortage
FOR MORE INFORMATION ABOUT THE POSITION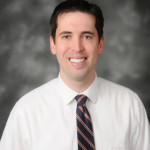 Contact: Erik Lloyd
Anytime by text or call
Cell: 909.240.7199
Email: MLloydMD@gmail.com
LinkedIn: LinkedIN Profile
or contact form below: