2D, 3D, 4D Ultrasound Services – Hanford, CA
Our practice provides professional medical diagnostic and elective obstetrics ultrasound services for the Hanford, CA and surrounding area.
Clients are offered exceptional ultrasound service from our professional Board Certified team who combine their training and expertise with compassion and quality service.
An experience to remember!
Experience (see, hear, and record) your precious miracle.
Instant mobile images access to share with family and friends.
2D, 3D, 4D Ultrasound Packages



Baby Glimpse
Ultrasound Package




Baby Experience
Ultrasound Package



22+ weeks (best time is 26-32 weeks)



Gender Reveal - Determination of Gender



Gender Reveal (if not done earlier)



15 Minute 2D Ultrasound Session



20-30 Minute 2D/3D/4D Ultrasound Session



Printed Black & White Images (optional)



Printed Black & White Images (optional)



Baby Photo Digital Images Package



Complete Baby Photo and Video Digital Images Package



Instant Mobile Access for Baby Photo download & sharing



Instant Mobile Access for Baby Photo download & sharing

PRICE: $80
PRICE: $150
2D Baby Ultrasound Services & Gender Reveal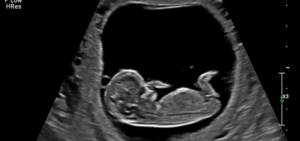 2D,3D,4D Baby Ultrasound Services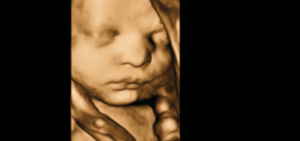 Call to Schedule your Ultrasound:
Ultrasound Sonography:
SONOGRAPHER
Jana Powers is a Board Certified Sonographer providing quality diagnostic imaging for obstetrics.  She graduated from Community Regional Medical Center's Diagnostic Medical Sonography Program and obtained her registry in Abdomen and Obstetrics/Gynecology from the American Registry for Diagnostic Medical Sonographers.  Prior to achieving her RDMS, she graduated with a Bachelors of Science Degree in Biology and minor in Chemistry at California State University, Fresno.
Experience includes Sonographer positions in a perinatology office as well as Hanford Adventist Hospital.
Board Certification:
Registered Diagnostic Medical Sonographer (Certified by ARDMS)
Nuchal Translucency (Certified by NTQR)
Bachelor of Science: California State University Fresno
Memberships:
Society of Diagnostic Medical Sonography
Nuchal Translucency Quality Review Program
American Institute of Ultrasound in Medicine
Training:    BLS AED/CPR Adult/Child/Infant
Elective Ultrasound FAQ's
The questions listed below are the most frequently asked questions about our 3D/4D Elective Ultrasound services. Should you have any questions that are not answered below, please call us at (559) 584-5770.
What is the difference between 2D Diagnostic Ultrasound, 3D and 4D Elective Ultrasound?
2D diagnostic ultrasound is used to look for fetal abnormalities as well as to assess fetal size using diagnostic measurements. 3D ultrasound is an elective ultrasound used to look at baby's skin to show you what your baby looks like, while 4D adds the dimension of motion therefore yielding a live motion video of your baby.
When is the best time to schedule a 3D/4D appointment?
We recommend scheduling your appointment between 26-32 weeks. Your baby begins developing more fat and gets a more defined face at approximately 26 weeks. After 32 weeks, it becomes more and more difficult to obtain good pictures since the baby is running out of room. However, all babies are different and we have been successful in obtaining great images all the way up to 40 weeks. Also it is best to pay attention to when your baby is most active during the day and try to schedule your appointment during that time.
How should I prepare for my 3D/4D appointment?
Ensure you are hydrated the day of and even multiple days prior to your appointment. Try to schedule your appointment at a time you feel your baby will be awake and active.
Am I guaranteed to obtain great pictures and what will determine the quality of my images?
Our sonographer does her very best to obtain high quality memorable images. However many factors are involved in obtaining clear images. Some of the following factors may challenge our session that are out of the sonographer's control such as the maternal tissue and skin type, the amount of amniotic fluid, placenta position, fetal position and activity, etc Baby's position is a key factor and sometimes the baby is persistently looking face down, i.e. towards your spine making it difficult to see the baby's face. If this happens, a repeat scan will usually be scheduled in hopes the baby turns into a more favorable position. We promise to make every effort to obtain the best possible images of the baby.
I am a plus sized mom, will I be able to get pictures?
Most of the time yes. However, maternal tissue is an obstacle to 3D pictures and we try our best to get pictures but are not always able to. There is just no way to know until the session is performed. The sound waves must travel through the extra tissue, which does hinder the quality.
OUR PRACTICE OB – Pregnancy Philosophy:
We realize that each pregnancy, each birth, and each person is truly unique and different.
We also have witnessed and understand that each pregnancy, each birth, and each person is a true miracle!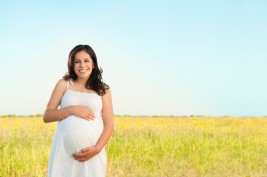 How else could one describe the incredible journey of growth from conception to birth…the process of forming a new life! It is with honor that we humbly accept the privilege to assist you along this journey. It goes without saying that pregnancy is a life changing experience; a journey of incredible physical, emotional, mental, spiritual, and economic changes.
Throughout the aches and pains, joys, and sometimes sorrows, we hope to provide you with the experience, education, and medical care you need in preparation for such a change. We follow expert recommendations for offering screening, diagnostics, and evaluations, always in partnership with our patient's desires. We respect the autonomy of each patient, and encourage open communication and education to provide the healthiest journey for you and your new child.
Our goal is always the same; for a healthy mother, father, and baby…a true miracle!
OB – Pregnancy Services offered:  For more OB services click here