Boost Your Immune System & Defeat Covid19
How to increase the immune health of you & your community to best fight viruses
1. Good Nutrition
            Increases the body's energy, strength, mood, and immune fighting abilities.
Eat lots of plants!
High antioxidant fruits.

Bluberries, Raspberries Citrus, Plums, raisins, strawberries, prunes, cherries.

High antioxidant & nutrient filled vegetables.

All leafy greens, spinach, salads, Kale, Artichoke, garlic, yellow vegetables, broccoli, carrots, tomatoes, onions, tumeric.

Food high in vitamin C

oranges, limes, grapefruits, lemons, cantelope, papaya, guava, pineapple, strawberries, kiwi, green bell peppers, brussell sprouts, kale, broccoli, peas. 

Drink lots of water (avoid sugary drinks).
Increase dietary fiber (click here for a link to Fiber article).
Eliminate eating things that decrease the immune system.

Refined sugars, sweeteners, red meat, high-fat dairy, fried foods, and refined grains as it can decrease immunity and increase free radical damage
Supplements that have some evidence of possible benefit:
Vitamin D
NAC
Zinc lozenges
Vitamin C
2. Optimize Your Environment
            An optimized environment means maintaining healthy hygiene, avoiding the negatives, & getting outdoors.
Healthy Hygiene
Hand Hygiene – frequent hand washing
Avoid touching your face (unless hands are washed right beforehand)
Stay 6 feet apart
clean / wash things you touch often (surfaces, PHONE, clothes)
wear a mask when needed to protect others & you
Positive outlook & decreased stress
Choose a positive outlook

practice gratitude daily (ie thankfulness journaling)

look for humor as laughter is healing

Avoiding negativity

Avoid watching or listening to too much negative media

Avoid smoking, drugs, vaping, etc which decrease your immune system & Lung health
Get outdoors
Fresh air is proven to be good for the mind and body- consider gardening or walks
Frequent Sunlight will boost the immune system
3. Quality Sleep
            Quality sleep means regular and sufficient sleep.
Sleep is very important for immune system health
8-9 hours of sleep
The earlier before midnight the better
4. Water
            Water as therapy means drinking lots of water & hot/cold water therapy treatments.
Water Therapy Treatments
Hot + Cold Water Therapy.
Water drinking
Drink 8 glasses of water a day.
5. Exercise
            Good exercise means daily aerobic / cardio exercise.
Daily aerobic / cardio exercise
6. Love others
            Loving others means doing to our community what you would want done to you.
Stay socially connected although physically apart (phone, video, letters)
Look for ways to help your community
Support those who are vulnerable
Support local businesses and non-profits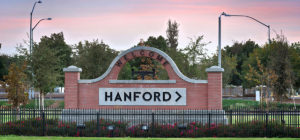 7. Love God
            Trust Him and surrender to His will for you.
Worship, obey, & trust God.

We can only control a small amount so let us trust our daily lives and future hope to Him.

Prayer and Bible study can bring wisdom, healing, peace, and hope for the future.