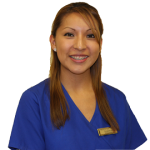 Practice News – Christina Joins the Team!
We welcome Christina to our staff. Christina began with our practice in April and has already made a big impact on the quality of service provided to our clients. She joins us bringing experience and training in both Family Medicine & Obstetrics.
Patients note her positive attitude and customer service and we are glad she has joined our team.
See our staff bios at https://michaellloydmd.com/staff-bios/.