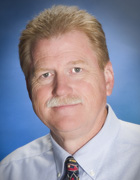 Dr. Engeberg to Retire – Refers Practice to Dr. Lloyd
After providing exceptional care to many in the Hanford area for many years, Dr. Dan Engeberg, M.D. has decided to retire.  He has chosen to recommend Dr. Lloyd as his preferred physician for his patients after May 22, 2014.
We are honored by his recommendation and welcome Dr. Engeberg's patients to our practice!
 Dr. Dan Engebergs Legacy of Care – Hanford, CA
 
READ THE OPEN LETTER BELOW:
Open Welcome Letter to Dr. Engeberg's Patients
May 19, 2014
Dear Patient of Dr. Engeberg:
Thank you for your consideration of our practice!
We are honored by the referral from Dr. Engeberg as an option for your continued medical care!  As you know, Dr. Engeberg's  care and contribution to you, this community, and the healthcare profession has been extensive.  His impact is inspiring.
The staff and I are eager to meet you, welcome you to our practice, and address your medical needs.
Enclosed you will find a brochure with practice profile and services. If you decide to select us as your primary care physician we invite you to schedule an appointment as necessary.  We will do our best to make the transition as seamless as possible, working with Dr. Engeberg's practice to transfer records.
Our promise is to provide outstanding service and quality health care to you and your entire family.  Michael K. Lloyd, M.D Inc is a Christian practice with the mission to serve patients physically, emotionally and spiritually.
If you have any questions you may contact our office at 559-584-5770.
Sincerely,
Michael Lloyd, M.D.