Please join us for Bible studies at our office on Wednesday's at 5:30 pm-through March.  Our topic is the Gospel of Luke- and the ministry of Jesus.  Come enjoy company, God's word, and light refreshments.  All are invited– No prior knowledge or religious background required.
The Gospel of Luke –
& the ministry of Jesus
through March, 2019 at 5:30 pm.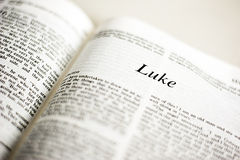 Feel free to bring a friend. Bible's will be supplied. Just come through the entrance and we will meet in our conference room. We look forward to learning with you!
Contact Erik Lloyd with any further questions PH: 559.584.5770